A Complete and Thorough Guide on Ecommerce Solutions: What are they and how do they work?
What are ecommerce solutions?
Ecommerce solutions are products and services that help e commerce companies conduct business electronically.
The range of available ecommerce solutions is vast, ranging from those that allow traditional businesses to design, create, and operate websites to solutions focused on specific problems such as bandwidth management or shopping cart systems. Many companies now offer comprehensive suites of products and services designed to meet multiple needs and solve various problems to meet the changing needs of today's e-commerce environment.
What are the four types of business models?
There are four main types of business models to choose from. Each has its advantages and disadvantages, so it's important to understand the difference before deciding. The four types of business models are:
Business -to- Business models (B2B)
Business-to-business (B2B) commerce involves selling products to other businesses.
B2B buyers have different requirements than individual consumers, and overall B2B selling has changed greatly with eCommerce. Businesses that sell B2B need to meet their client's expectations and use an eCommerce solution that supports the features they rely on. Shift4Shop offers features such as bulk orders, wholesale pricing levels, quick reorders, and more designed specifically for B2B operations. Additionally, it allows businesses to create Customer Groups to offer different pricing and features on their website depending on whether the customer is a business or an individual.
Business -to-Consumer models (B2C)
Business-to-consumer models are the most common type of ecommerce solution. In this model, businesses sell products or services directly to consumers through an online store. Consumers can browse and purchase items from the comfort of their own homes, and businesses can reach a larger audience than they would if they were selling through brick-and-mortar stores. Some common examples of business-to-consumer ecommerce solutions include Amazon, eBay, and Etsy.
Business-to-business models are less common, but they do exist. In this model, businesses sell e commerce services to other businesses through an online store. This type of ecommerce solution is often used by businesses that need to purchase supplies or raw materials from other businesses. Some common examples of business-to-business ecommerce solutions include Alibaba and ThomasNet.
Ecommerce solutions can be either self-hosted or hosted by a third party. Self-hosted ecommerce solutions are usually open source, meaning the code is available for anyone to view and modify. This solution gives you more control over your store but requires technical knowledge to set up and maintain the software.
Subscription-based models
A subscription-based model is a business model in which customers sign up for repeat deliveries of products or services on a regular, predictable basis.
Subscription-based models have several key characteristics. First, customers can choose from different subscription intervals, such as 30, 60, 90, or 180 days. Second, automatic billing is possible with any of the numerous token-based payment gateways integrated with Shift4Shop. Thirdly, when it's time for payment again, a new order appears in the Shift4Shop dashboard for your convenience. Fourthly, Customers love being able to set up their subscriptions and rely on their products arriving when they need them without having to remember to reorder. Fifthly, Your online store benefited from long-term customer relationships and repeated sales. Sixthly, If you offer sample box subscriptions, customers will also have an opportunity To introduce more of your products which can result in larger purchases (or even another subscription) later.
On-demand business models
An on-demand business model is a software-as-a-service (SaaS) or platform-as-a-service (PaaS) model in which customers can access and use the software or platform on demand.
This type of ecommerce software allows businesses to scale quickly and easily, as there is no need for long-term contracts or costly hardware investments. Instead, customers pay only for the features they use, making it more cost-effective than traditional on-premise platforms. Additionally, this model allows businesses to focus more on innovation since they don't have to worry about maintaining their infrastructure.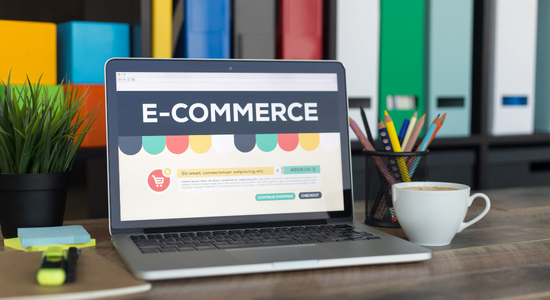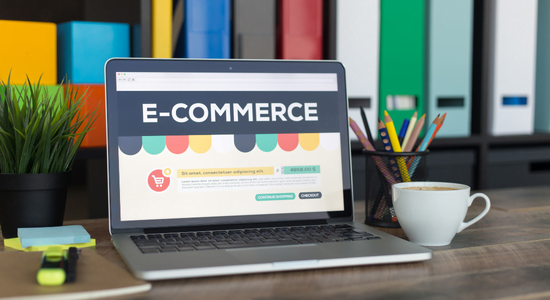 What are the challenges of ecommerce?
Ecommerce is growing at an astonishing rate. In 2017, global ecommerce sales amounted to $2.3 trillion and were projected to reach $4.5 trillion by 2021.*
However, as with any business venture, some challenges accompany this growth. Here are some of the challenges faced by businesses in the ecommerce space:
The complexity of the technology
The complexity of ecommerce technology stems from the need to integrate multiple systems and technologies. This includes payment processing, inventory management, customer relationship management (CRM), web development platforms, and order tracking systems. Additionally, ecommerce sites must also be able to handle high volumes of traffic and complex transactions quickly to provide a good customer experience.
The challenges associated with ecommerce are twofold: firstly, businesses need to be able to innovate quickly to stay competitive in today's marketplace. However, this can be difficult when dealing with complex architectures that require long lead times for implementation changes or upgrades. Secondly, integrating multiple systems can often become time-consuming due to their numerous dependencies and potential compatibility issues that may arise during integration efforts.
Lack of knowledge
The lack of knowledge surrounding ecommerce can be a challenge for businesses. Many companies are unfamiliar with the processes and methods used in online procurement, which can lead to mistakes such as missing opportunities, inaccurate pricing decisions, and inefficient processes. To avoid these mistakes and ensure success with ecommerce procurement strategies, it is important to understand the industry trends, best practices, and technologies available.
High cost of entry
The high cost of ecommerce entry is a major obstacle for small businesses. Shopify's entry-level product costs $9.00 per month, which is far more expensive than competitors such as BigCommerce and Adobe Commerce, which do not offer comparable packages. Furthermore, the complexity of procurement processes can make it difficult for small businesses to understand their options and select the right products at the right price points without incurring significant costs or sacrificing quality.
The complexity of the systems
The complexity of ecommerce systems refers to the sophistication required to design, develop and manage them.
The complexity of ecommerce systems can present several challenges, such as ensuring that your device can run the software, choosing scalable features or adjustable packages if your needs change, and avoiding complex solutions that may cost more money. Additionally, it is important to consider how the system will integrate with other applications or technologies you use regularly. Finally, you should ensure that any security measures are up to date to protect your data from potential threats.
Variety of products to sell
The challenges of selling a variety of products through ecommerce include the following:
Managing multiple SKUs and product variants.
Maintaining accurate inventory and stock levels for each product.
Ensuring that all products are displayed correctly on the website.
Tracking orders and customer questions/complaints related to specific SKUs or variants.
Lack of knowledge of customer service
Lack of knowledge of customer service can affect ecommerce businesses in several ways. It limits their ability to tailor offerings and targeting to customer patterns, leading to missed opportunities for increased sales. It also makes it harder for businesses to understand customer needs and preferences, which can negatively impact customer satisfaction.
This lack of knowledge can be seen in decreased conversions and revenue and an increase in negative reviews from unsatisfied customers. Furthermore, failing to understand customers' needs may lead to increased operational costs due to inefficient processes or products that aren't meeting requirements.
The complexity of the payment systems
The complexity of payment systems affects ecommerce because it can make it difficult for merchants to set up and manage their online stores. Different ecommerce platforms offer different features, such as marketing automation or multichannel, which may not be necessary for all businesses. Additionally, third-party payment gateways may have associated fees that must be considered when setting up an online store.
As a result, merchants setting up an online store need to carefully evaluate the complexity of the payment system they are considering to ensure that it meets their needs while still being cost-effective. Before making decisions, they should also consider any potential fees associated with third-party payment gateways.
The complexity of the website
A website's complexity refers to the difficulty involved in developing and designing it.
Web design can be complex, especially for beginners who may not have much experience in web development or coding. It is important to choose a platform that offers user-friendly ecommerce website builders with a wide range of free themes in non-proprietary languages, such as BigCommerce's Page Builder. Additionally, it is important to consider customization options and theme selection when building your website so that you can tailor it to suit your needs and target audience better. Furthermore, mobile performance should also be considered when designing an ecommerce site so that visitors can view it seamlessly on their smartphones or tablets without lag time or delays in loading times.
Lack of knowledge of customer experience
The lack of knowledge of customer experience can affect ecommerce in many ways. Without insights into customers' buying habits and interests, businesses cannot effectively tailor their offerings or target their marketing campaigns. This could lead to decreased sales or an inability to reach targeted audiences with relevant messaging.
Without knowing who their customers are and what they want, ecommerce businesses cannot provide the best possible experience for them. This could result in lost revenue or missed opportunities as customers may not find what they're looking for on the website or app. Additionally, without understanding customer preferences and trends over time, businesses may miss out on important market changes that could affect their bottom line.
Complexity of marketing
The complexity of marketing can affect the success of an ecommerce business by making it difficult to understand customer buying habits and interests. This makes it harder to tailor offerings and targeting to those patterns, leading to decreased sales or missed opportunities.
As a result, businesses that do not have streamlined access to their marketing analytics may find it difficult to understand their customers and make informed decisions about how best to market their products or services. Furthermore, without this information, it is more difficult for businesses to measure the success of their campaigns or promotions to optimize them over time.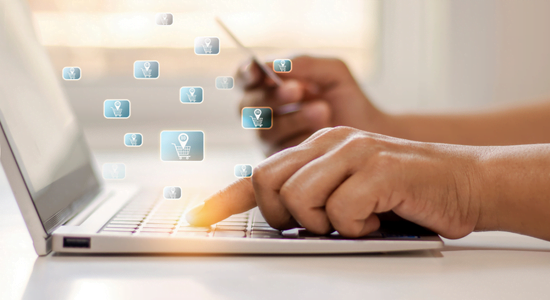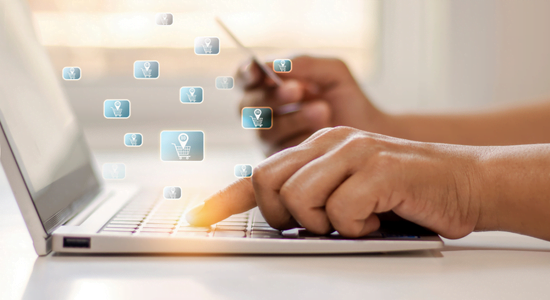 What factors should you consider when choosing an e-commerce solution?
When setting up an e-commerce store, there are many factors to consider to ensure a smooth experience for you and your customers. Here are some of the key things to keep in mind:
Characteristics
The characteristics of ecommerce solutions include the following:
Ability to integrate with your websites and social media
Ease of navigation
Payment method
Type of products you are selling (physical or digital)
Mobile-friendliness
Features
When choosing an e-commerce solution, you should consider features such as:
Extensibility – The ability to support multiple business models.
API-enabled, omnichannel shopping experiences – The ability to sell products and services through multiple channels, such as web, mobile app, or point of sale terminal.
Integration – Ability to integrate with other systems, such as inventory management or payment processing systems.
Intelligence – Automated personalized experiences at scale through machine learning technology or predictive analytics capabilities.
Global reach – Ability to expand into new markets and reach customers globally with one solution.
Pricing
When evaluating pricing options for an e-commerce solution, it is important to consider factors such as the cost of the software, support services, and any add-ons or integrations that may be required. You should also consider how often you plan on updating or upgrading the system to stay up-to-date with technological advancements in the industry.
Platforms
When choosing an e-commerce solution, you should consider open-source and SaaS (software-as-a-service) platforms. Both options offer different benefits, such as scalability, security, and flexibility.
Support
When evaluating e-commerce solutions, it is important to consider the level of support that each offers. Generally, self-hosted solutions provide less support than hosted solutions as they leave you on your own more often. However, communities, resources, and tutorials are available for self-hosted solutions that can help find answers to specific problems.
Deployment
When considering which e-commerce platform to deploy, it is important to consider the pros and cons of each option. Open-source platforms offer great flexibility and cost savings but may require more development time and resources than SaaS or headless commerce solutions. SaaS platforms are typically easier to set up with prebuilt features and integrations but may come with additional costs associated with subscription fees. Headless commerce solutions provide a more automated approach for managing inventory, orders, shipping, etc., without requiring users to access an online storefront directly from their website or app.
Analytics
When choosing an e-commerce solution, it is important to consider the analytics capabilities to ensure access to the information you need about your customers and their buying habits. An enterprise-grade solution should provide advanced features such as extensible e-commerce, API-enabled omnichannel shopping experiences, tight integration with other systems, and intelligence that powers personalized experiences at scale.
Design
When choosing an e-commerce solution based on design, it is important to consider factors such as the ability to integrate with your websites and social media, ease of navigation, payment method, type of products sold, and mobile-friendliness.
Domain and hosting
When choosing an e-commerce solution, it is important to consider the domain and hosting requirements. With BigCommerce, merchants have unlimited bandwidth, a fast content delivery network, the ability to buy new domain names and use existing ones, a shared SSL certificate, and the option of buying or transferring dedicated SSL certificates. Additionally, self-hosted ecommerce platforms like WooCommerce provide greater control over your online retail platform and visibility into data security.
Security
When choosing an e-commerce solution, it is important to consider security. Many solutions offer Secure Sockets Layer (SSL) protection, ensuring that visitors' information is secure and invulnerable to phishing.
Customer support
When evaluating customer support for an e-commerce solution, it is important to consider the availability of options such as live chat, email, and phone support in different languages. Additionally, looking for platforms that offer extensive support documentation and free ecommerce training through programs such as Shopify Compass is beneficial.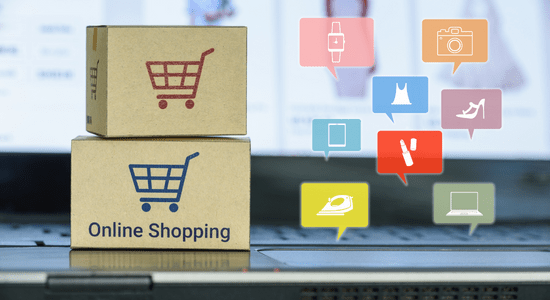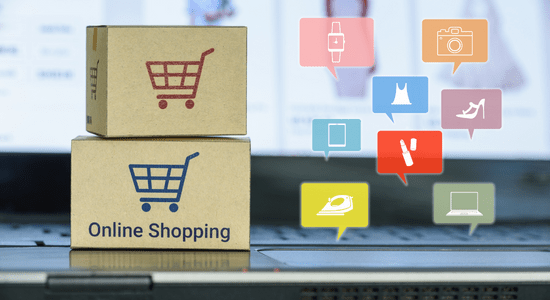 The best e-commerce solutions
There are a lot of different e-commerce solutions out there. And it can be hard to know which is right for your business.
To make things easier, we've compiled a list of the best e-commerce solutions.
So, whether you're looking for an all-in-one solution or something more specific, you can find what you need here.
Shopify
Shopify is a great e-commerce solution because it offers an extensive list of tools to help you manage your online business. It has streamlined checkout, 24/7 customer support, and a platform that can scale with any stage of business growth. Shopify offers helpful features, such as customizable themes, blog integrations, and social media marketing tools. Furthermore, it has a dedicated team available to answer any questions or concerns regarding your store or website design. Finally, Shopify provides detailed analytics so that you can track the performance of your online store and make adjustments if needed to increase sales and ROI (return on investment).
BigCommerce
BigCommerce is a good e-commerce solution because it is cloud-based and tailored to small-medium-sized businesses. This makes the software more affordable and accessible remotely. It offers great templates, custom layouts, and excellent customer service. Furthermore, it integrates well with other apps and has a feature profile that includes customizable themes, multiple payment options, and various order fulfillment tools for store management. Lastly, it allows for seamless third-party integrations so you can create personalized customer experiences. Overall, BigCommerce is an excellent choice for any small business looking for an affordable yet feature-rich eCommerce solution.
Volusion
Volusion is a good e-commerce solution because it offers many essential features for small businesses. It provides a well-designed shopping experience with easy-to-use interfaces and an extensive selection of customizable design templates. Additionally, Volusion has plenty of online tutorials, videos, and other resources for web designers or site owners who need help with the design process. Furthermore, Volusion has zero transaction fees, making it an affordable option for any business looking to create an online store without worrying about hidden costs. Lastly, their e commerce service is available 24/7 to answer any questions or concerns regarding their services.
Adobe Commerce (formerly Magento)
Adobe Commerce (formerly Magento) is an advanced e-commerce solution designed for large businesses with PHP programming experience. It offers powerful tools to launch, manage, and scale your business with a high level of customization. Additionally, it has native integrations with Adobe products like Analytics, Target, Experience Manager, and Creative Cloud that help take personalization to the next level. Furthermore, it allows you to host multiple instances on one platform and offers cloud deployment options – making it ideal for larger businesses that require more control over their online stores. Lastly, Adobe Commerce provides phone support and helpful resources through its online help center/technical support section – giving you peace of mind as you build or manage your online store from start to finish!
WooCommerce
WooCommerce is a great e-commerce solution because it seamlessly integrates with WordPress, making it easy for merchants to install and use. It offers SEO features, various payment gateways, options for multichannel, and a comprehensive extensions marketplace with free and paid options that can enhance your store. Additionally, WooCommerce can be connected to thousands of other apps via Zapier to automate tasks such as saving orders in spreadsheets or adding customers to email marketing tools.
3DCart
3DCart is a good e-commerce solution because it offers unlimited product storage options, a wide range of payment gateways supported, and strong chat and phone support. It also has attractive templates that help get your brand noticed quickly. Furthermore, 3DCart's startup cost is just $19.99 per month, and they offer a free trial period so you can test drive the solution before committing to it fully. With all these features combined, 3DCart makes for an excellent e-commerce platform that any business owner can rely on for their online store needs.
Squarespace
SquareSpace is a great e-commerce solution for small businesses and creatives looking for an easy way to set up an online store. It offers sleek templates and design capabilities, solid SEO tools, integrations with ShipStation and ShipBob, and automated emails. Furthermore, its top plan allows you to get abandoned cart auto recovery and sell subscriptions and gift cards with flexible discounts. Additionally, it has access to marketing inventory social selling SEO analytics features, making it a comprehensive solution for all your ecommerce needs at an affordable price point.
GoDaddy
GoDaddy is a good choice for e-commerce solutions due to its inexpensive pricing, solid functionality, and comprehensive marketing and SEO tools. GoDaddy's website builder offers everything you need to create an attractive online store, including product management features such as inventory tracking and stock levels. Additionally, GoDaddy's platform allows you to optimize your website for search engines so that it can rank higher in search results. Furthermore, GoDaddy provides detailed analytics that let you track visitor activity on your site and see how effective your marketing strategies are in generating sales. With these features combined with its affordable pricing plans starting at just $4.99 per month for up to two web domains plus hosting (billed annually), GoDaddy makes an ideal choice for anyone looking to start an online business without breaking the bank.
Amazon
Amazon is a good e-commerce solution because of its large inventory, excellent packing and shipping features, and reputation as an industry leader. The online retailing giant was able to license its already successful e-commerce platform to other e-tailers struggling to move into digital commerce. Toyrrus.com was the first online merchant to use Amazon's technology when they agreed to relaunch toysrus.com as a co-branded site in August of 2000. Amazon ecommerce also took over inventory, customer service, and shipping services for the site in exchange for receiving base fees and commission on each toy sold on the site. Additionally, Borders Online Inc. and United Kingdom-based Waterstone book vendor reached similar agreements with Amazon in 2001, showing that it is a key factor in success due to its ability to market itself as a full-scale solutions provider.
FAQs
Here are some of the most frequently asked questions about ecommerce solutions:
Which is the best ecommerce platform?
BigCommerce is the best overall platform and performs excellently for SEO. WooCommerce is catching up with market leaders like Shopify regarding features and apps and is the strongest option if you want to run a private label & affiliate marketing combo site. Shopify is the best platform for dropshipping, including print-on-demand.
If you're considering Adobe Commerce, X-Cart is worth a look — it's one of the best free ecommerce platforms if you have development resources available. Additionally, consider taking advantage of free trials to test out each platform's unique features before committing to one solution over another.
How do you build an ecommerce website?
To build an ecommerce website, you'll need to choose a web hosting plan that includes ecommerce features and options. You'll also need to select a domain name for your website and set up a payment gateway. Once you have your hosting plan and domain name, you can use a web development platform like WordPress to create your ecommerce website.
What is the best ecommerce software?
There is no easy answer when it comes to the best ecommerce software. It depends on your specific needs and requirements. Some businesses might prefer a simpler and more user-friendly solution, while others might need a more complex and feature-rich platform. Ultimately, the best ecommerce software is the one that works best for your business.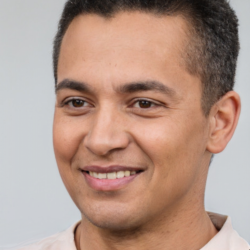 Latest posts by Mason Fairbank
(see all)