Top Tools for an Online Store: The Ultimate ecommerce Tools For Your Business Success
The Ultimate ecommerce Tools For Your Business Success
Starting and maintaining a successful online business is no easy feat. In addition to having a great product or service, you need to be able to market your business effectively, process payments securely, and ship orders promptly.
Fortunately, plenty of tools are available to help you with these tasks. In this blog post, we'll share some of the best ecommerce tools for your business success.
What are the best tools for running an online store?
Are you thinking about starting an online store? Maybe you already have a brick-and-mortar shop and want to expand your business by selling online. Or, perhaps you're a seasoned ecommerce veteran looking for new tools to help streamline your operations.
No matter what stage you're at in your journey, there are certain tools that all successful online retailers need to run their businesses effectively. This blog post will look at some of the best tools for running an online store.
1. Shopify
Shopify is a web-based ecommerce platform that allows users to create their online store with features such as a shopping cart, payment processing, SEO optimization, mobile optimization, and more. It is easy to use, with no technical skills required, and can be set up anywhere in the world.
2. WooCommerce
WooCommerce is a great tool for running an online store due to its robust features and customizable capabilities. It allows you to set up a subscription, membership, and product sales system and integrate with popular payment platforms like PayPal, Stripe, Amazon Pay, and more. Additionally, it has a mobile app that lets you manage your store even when you're on the go plus. It utilizes a REST API that makes it flexible, scalable, and easy to integrate with various services such as marketing, payments accounting, etc.
3. ProProfs Help Desk
ProProfs Help Desk is a web-based customer support platform that allows businesses to manage customer interactions in one place.
It provides an efficient way of tracking, prioritizing, managing, and resolving tickets related to product feature requests, pricing requests, and other customer queries. With this tool, you can keep track of valuable customer emails and respond quickly with lightning-fast responses. Additionally, it offers automated workflow processes which help reduce repetitive tasks and save time for team members. ProProfs also provides canned responses for common customer questions, which makes responding faster and easier than ever before. Lastly, the tool offers 24×7 support via phone, email chat, or web form so that you can get in touch with them anytime you need help with your online store needs!
4. Veeqo
Veeqo is an ideal platform for managing inventory for an online store due to its ability to sync inventory from all channels in real time, control exactly how much stock shows for each store, and offer over 40 integrations to pull in data from multiple channels. This allows retailers to stay on top of orders and avoid overselling while ensuring their inventory levels are 100% accurate across all channels. With Veeqo's omnichannel software, retailers can manage their entire online and offline operation directly inside one system, saving time and resources while maximizing profitability.
5. Hoopla
Hoopla is the best ecommerce platform for running an online store due to its features that help improve communication, foster employee competition, and attract more customers. It allows you to manage screen content easily with its digital signage feature and use popular messaging platforms such as Slack to communicate with employees en masse. Additionally, Hoopla has an informative dashboard that keeps team members updated on their goals and progress. The software also has a gamification feature that can drive performance and productivity by recognizing top performers with news flash alerts throughout your company. Furthermore, Hoopla integrates with other productivity tools like Slack, Salesforce, Hubspot, Google Sheets, and Microsoft Teams, which makes it easier for businesses to stay organized while maximizing efficiency across multiple platforms.
6. Percolate
Percolate is an excellent tool for managing content marketing campaigns because it provides visibility and control over all aspects of the marketing life cycle. It offers templates and workflows that can be used to save time when launching campaigns, as well as integrations with other ecommerce management tools such as Adobe Experience Manager, Salesforce, BambooHR, Dropbox, and Google Suite. Additionally, Percolate provides pricing details upon request and a free demo so potential users can better understand how it works before committing to purchase it.
7. Shift4Shop
Shift4Shop is one of the best tools for running an online store. It provides everything you need to get started, including a customizable platform, payment processing, shipping integration, and more. Plus, it's easy to use and comes with 24/7 support.
8. Marketo
Marketo is ecommerce software that provides impactful analytics to help businesses gauge the effectiveness of their marketing campaigns. This tool can be extremely helpful for online stores, as it can provide insights into which campaigns are driving the most sales and conversion. Additionally, Marketo can help identify areas where campaigns may be underperforming so businesses can make necessary adjustments. Marketo is a powerful e commerce tool that can help businesses maximize their marketing efforts and drive more sales.
9. MailChimp
MailChimp is a great tool for running an online store because it offers all of the basic features you would expect from an email marketing platform, as well as sophisticated features such as scheduling emails based on timezones, insightful ecommerce analytics tool, auto-responses, visual drag & drop builder with many templates and segmentation based on location. Additionally, it supports Facebook, Instagram & Google remarketing ads; it has a landing page builder and SMP/transactional email support via Mandrill. With so many useful features, MailChimp makes it easier than ever to manage your online store's email campaigns while still providing excellent results in terms of engagement and conversion rate.
10. OpenCart
OpenCart is a free and open-source ecommerce tool that offers an outstanding range of features. It allows you to run your online store without spending any money. It has over 13,000 themes and modules that can be integrated with various shipping providers and payment gateways. Furthermore, the community support is outstanding, with over 550,000 posts from over 110,000 members. Overall, OpenCart provides an effective ecommerce platform for running an online store without breaking the bank.
11. StoryChief
StoryChief is a good tool for running an online store because it lets you plan and organize your content to reach the widest possible audience. It has a built-in SEO assistant that helps you grow organically while providing helpful content for your customers. StoryChief also allows you to create content in advance, automate its publishing, organize photos and videos, crop/edit them ready for publishing, craft marketing campaigns that encourage customer engagement, analyze its impact on your audience, and view all your marketing content in one place. Hence, you know what needs approval before publishing. Additionally, it integrates with other tools for ecommerce such as Slack, Trello, Mailchimp, Google Contacts Twitter so that you can control all aspects of your ecommerce marketing campaigns.
12. Engagebay
EngageBay is a great tool for running an online store as it offers many features to help you manage your ecommerce business. It has a CRM feature that lets you manage all your contact information and leads, allowing you to build customer relationships. It also has a live chat feature to address customers' immediate concerns and boost customer satisfaction. Furthermore, EngageBay integrates with another ecommerce marketing tool like Stripe, Zapier, Xero, QuickBooks, and RingCentral, making it easier for merchants to get the most out of their website or app. EngageBay provides reporting dashboards that help keep businesses on top of their performance and A/B testing features that can be used when creating landing pages or any other page on the website that needs optimization in terms of conversion rate or visitor experience.
13. Active Campaign
Active Campaign is software that combines marketing automation tools, ecommerce features, and CRM tools to help business intelligence grow by providing an exceptional customer experience. It allows users to create subscription forms to collect critical customer information such as contact details and product preferences. It also allows users to add tags to customer accounts, so they know where leads come from and the products they are interested in. Additionally, it helps automate tasks such as sending welcome notes or website visitors to increase customer engagement.
14. Qualaroo
Qualaroo is a customer feedback collection and management platform that allows users to create surveys for web visitors. It uses AI-powered analytics and reports to provide actionable insights based on visitor behavior, allowing users to understand better their customers' preferences, fears, and motivations.
15. Insightly
Insightly is a powerful SaaS CRM with sales, project management, marketing, and ecommerce features that can help optimize your online store. Its automation feature allows you to automate simple tasks such as sending email alerts or updating records so you can focus on other aspects of your business. Its lead routing feature ensures that leads are directed to the right salespeople in real time so they can follow up quickly on hot leads. Additionally, Insightly's ecommerce marketing software pricing starts at $299/month/account, which is affordable compared to other similar platforms in its class. Overall, Insightly provides an efficient platform for running an online store while offering many useful features to improve customer satisfaction and conversion rates.
16. Funnel
Funnel is a tool used to collect data from different sales and marketing channels and store it in one central location for easier analysis. It allows you to channel data to your preferred reporting tools, such as Adobe Analytics or Google Analytics, so you can develop reports that your team can easily understand. Funnels also can store up to two years' worth of data, providing historical comparisons for reporting purposes.
17. Supermetrics
Supermetrics is a reporting and analytics tool that allows ecommerce business owners to gather data from multiple ecommerce marketing channels, organize them, filter them, and analyze them easily. It has an automation feature that allows you to schedule data transfers between different sources, saving time from manually copying and pasting them.
18. Bazaarvoice
Bazaarvoice is an excellent tool for running an online store because it connects retailers, brands, and customers in the largest global shopper network. It provides high ROI by taking advantage of reviews, analytics, and targeted media. Every month more than a billion users use their Network to create unique UGC such as Q&As, reviews, and photos across thousands of global brands and digital commerce solutions.
19. Zoho Desk
Zoho Desk is a cloud-based customer service solution that allows you to manage customer support tickets and build relationships with your customers. It has features such as a CRM, automation of workflows and notifications, and an AI-powered assistant for routing tickets. Zoho Desk offered a free plan with limited features for up to three agents and paid plans starting at $14/agent/month with a 15-day free trial option. This makes it an ideal tool for running an online store as it provides multiple channels through which customers can reach out for assistance while also giving your customer support team the tools needed to provide exceptional customer service.
20. Aircall
Aircall is a powerful tool for running an online store, providing everything needed to offer efficient phone-based customer support. It offers screen-pop for inbound calls, automatic call logging with notes, tags & dispositions, recording capabilities, and call data. In addition, Aircall lets you run outbound list dialer campaigns from any Salesforce list of records or reports at an affordable price, starting at $50 per month per user with a 7-day free trial available. With these features combined, Aircall makes it easier for ecommerce platforms to offer better customer service while also increasing sales by allowing outbound calls from any list of records or reports at no additional cost.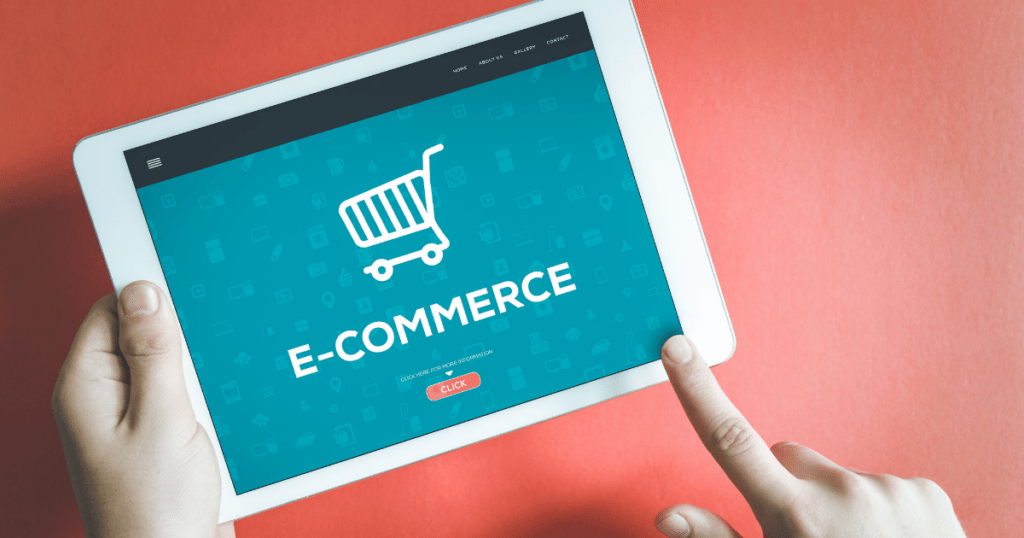 How to use these tools effectively?
Here are some tips on how to get the most out of your tools. Whether you're a beginner or an expert, we hope you find these tips helpful!
Step 1: Choose the right ecommerce tool for your business
There are a lot of different ecommerce tools out there, and it can be tough to know which ones are right for your business. But don't worry – we're here to help! In this article, we'll walk you through some of the top ecommerce tools and show you how to use them effectively.
Step 2: Get familiar with the platform interface
Now that you've chosen your eCommerce platform, it's time to get familiar with the interface. This is important because you'll need to know how to use the various features and tools to run your online store effectively.
Step 3: Set up your ecommerce store
Now that you've selected the perfect platform and registered your domain, it's time to set up your ecommerce store. This can be a daunting task, but with the right tools, it doesn't have to be.
You'll need a few key things to set up your store: product images, descriptions, pricing, shipping information, and payment processing. These can all be accomplished with a few key tools.
Step 4: Begin selling your products
Now that your products are set up, and your store looks good, it's time to start selling! To do this effectively, there are a few things you need to keep in mind. First, you need to make sure that your products are priced competitively. This means researching your competitor's prices and ensuring that yours are either the same or lower. You also must ensure that your products are well-made and stand up to the rigors of shipping. This means working with a good manufacturer who can produce high-quality products. Finally, you must ensure that your store is easy to use and navigate. This means having a well-designed website that is user-friendly and easy to understand.
Step 5: Optimize and grow your store
Optimizing and growing your store can help you utilize these tools to optimize different functionalities, such as marketing, customer support, and inventory management.
Optimizing your store will allow you to stand out and generate more online sales. Additionally, these tools can help you handle increased traffic as your company grows.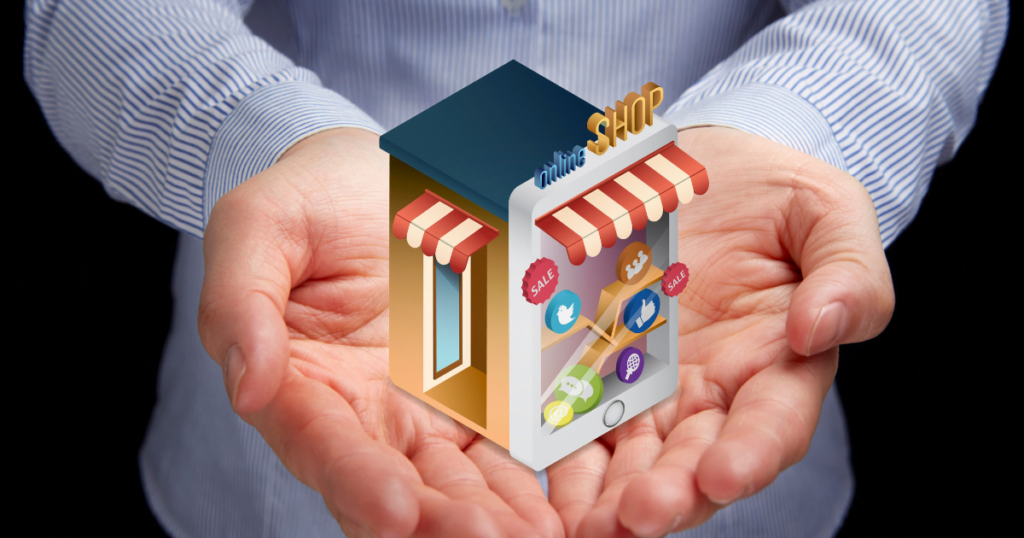 FAQs
Here are some of the most frequently asked questions about ecommerce tools:
What is an ecommerce tool?
An ecommerce tool is a software application or web service that helps businesses with their online commerce activities.
Examples of ecommerce tools include Google Ads, Magento, Facebook Ads, Wix, and Mailchimp. These ecommerce tools can simplify website design tasks and automate customer onboarding processes. They also provide access to analytics data to help businesses track the progress of their campaigns and optimize their strategies accordingly. Additionally, many of these ecommerce tools offer integrations with other services, such as payment processors or shipping providers, making it easier for businesses to manage all aspects of their operations from one platform.
What are the ways to increase customer engagement in ecommerce?
There are many ways to increase customer engagement in ecommerce, but some of the most effective include using a social media marketing tool, providing incentives and discounts, and offering personalized service. Using these strategies, you can encourage customers to return to your store and make purchases.
What would you want from the best ecommerce tools?
If you're looking for the best ecommerce tools to help your online store succeed, you should keep a few key things in mind. First and foremost, you'll want tools to help you manage inventory, track orders, and process payments. You'll also want tools that can help you market your store effectively and reach out to customers. And finally, you'll want tools to help you run your ecommerce business smoothly and efficiently.
What are the basic online tools?
The basic ecommerce tools include a variety of services and tools, such as:
Google Analytics – Google Analytics, Think with Google, and Ahrefs offer free ecommerce analytics and testing tools.
Content Management Systems (CMS) – Platforms like WordPress or Drupal allow you to easily create and manage your website content.
Domain Name Registration allows you to register the domain name for your website (e.g., www.examplewebsite.com).
Email Marketing Tool – These services help you send out email marketing campaigns to your customers or prospects to build relationships or promote products/services/offers etc.
Payment Processors – These processors enable merchants to accept payments from their customers through credit cards, debit cards, etc.
What is the best software for ecommerce?
There is no one-size-fits-all answer to this question, as the best software for ecommerce will vary depending on the specific needs of your business. However, some of the top tools for online stores include Shopify, BigCommerce, and WooCommerce. These platforms offer a variety of features and tools that can help you build a successful online store, such as product management, order processing, and shipping.
What is an ecommerce site search?
An ecommerce site search is a tool that allows customers to search for products in an online store. It is typically a text box where customers can enter keywords or phrases to find what they are looking for. The search results are typically a list of products that match the keywords or phrases the customer enters.
How many types of search engines are there?
There are three types of search engines: general purpose, vertical, and metasearch. General-purpose search engines are the most popular type of engine, handling the majority of online searches. They include Google, Yahoo!, and Bing. Vertical search engines are specialized to handle specific types of searches, such as those for images, videos, or news. They include Google Images and YouTube. Metasearch engines are designed to search other search engines and aggregate the results into one list. They include Dogpile and MetaCrawler.
What are the five features of e-commerce?
E-commerce, or electronic commerce, is the buying and selling goods or services over the internet. It covers various activities, from online shopping and auction sites to business-to-business exchanges and online banking.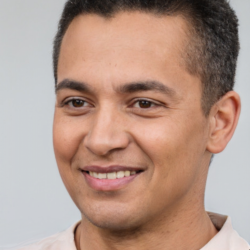 Latest posts by Mason Fairbank
(see all)