Elevate Your e-commerce platform: What are e-business solutions, and how can they help you?
What are e-commerce solutions, and how can they help you?
E-commerce and e-business became popular during the mid to late 1990s. Today, many customers are still buying things online, but other business activities need to compete with these big companies. Some tools also help put small companies on a playing field with bigger businesses like Amazon by providing better marketing strategies, customer service, and information technology.
E-commerce is an important part of the digital economy, and it's becoming more so every day. It helps companies increase revenue by increasing sales while also decreasing costs. One way to do this is through electronic business solutions that help streamline processes to allow for better customer service and faster transactions.
What is e-commerce?
E-commerce is buying and selling goods or services to internet users. E-commerce is a type of business that allows for the sale and purchase of goods or services over an electronic system. The most common types are business to consumer (B2C) and business to business (B2B).
E-commerce solutions are a type of service that helps e-businesses. They may be in software, consulting, or other forms. It is often used when describing business transactions conducted via websites, which make up more than 90% of all e-commerce.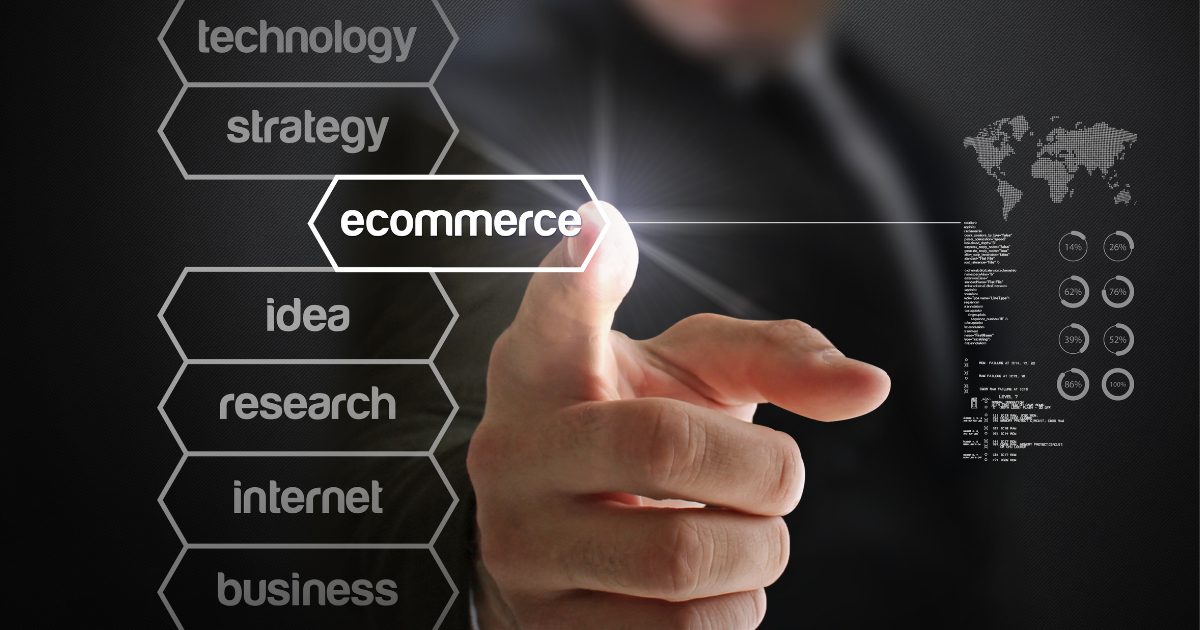 How to choose e-commerce software
E-business solutions are software applications that help companies manage their e-commerce platform. Some vendors offer cloud-based solutions with subscription fees, and the vendor handles software updates and maintenance. In contrast, others provide on-premise solutions which require your hardware, IT staff, and expert knowledge to customize it.
Benefits of choosing an e-business solution include standardization across a company's different locations, availability for 24/7 customer service, increased transaction security from remote access systems from any location, and expanding without having to purchase new hardware.
With the ever-growing use of eCommerce, it's important to choose a cost-effective and scalable platform. With software solutions like Shopify or Bigcommerce, companies can have their store up and running in minutes without any investment. Cloud-based platforms are also easier for small businesses because they're easy to set up and use with minimal training.
Google's mobile-first indexing requires your website to be responsive to rank high on SERPs (search engine results pages). In addition, third-party apps must be integrated into your online store to make it more dynamic and interactive. This will allow for a higher level of customer engagement, further increasing sales.
Additionally, you should check the vendor's integrations with 3rd party apps to ensure that they work seamlessly together without any hiccups or errors. Unlike traditional e-commerce platforms, these new solutions are easy to integrate and have a low learning curve. As a result, they also provide more opportunities for digital marketplaces.
An e-business solution should help with the procurement business process, inventory control, customer service management, product cataloging, content
How much time do you want to spend on maintenance?
When choosing a platform to run your online store, it's important to consider the time you want to maintain it. There are many e-commerce software options, but not all require technical knowledge. It's also important that your site loads quickly because impatient shoppers will leave if they can't see anything on their screen.
Some Ecommerce software is self-hosted, and it can be a pain to maintain. You can save time if you choose hosted ecommerce solutions that take care of technical upkeep for your website. These services allow you to focus on the business instead. At the same time, they handle all the technical aspects, so these options are best suited for small businesses with low budgets or those who have little experience in web development.
It's important to keep in mind that self-hosted ecommerce tools are more hands-on when it comes to technical maintenance. You will have an expensive developer, but the tool is constantly updated and glitch-free.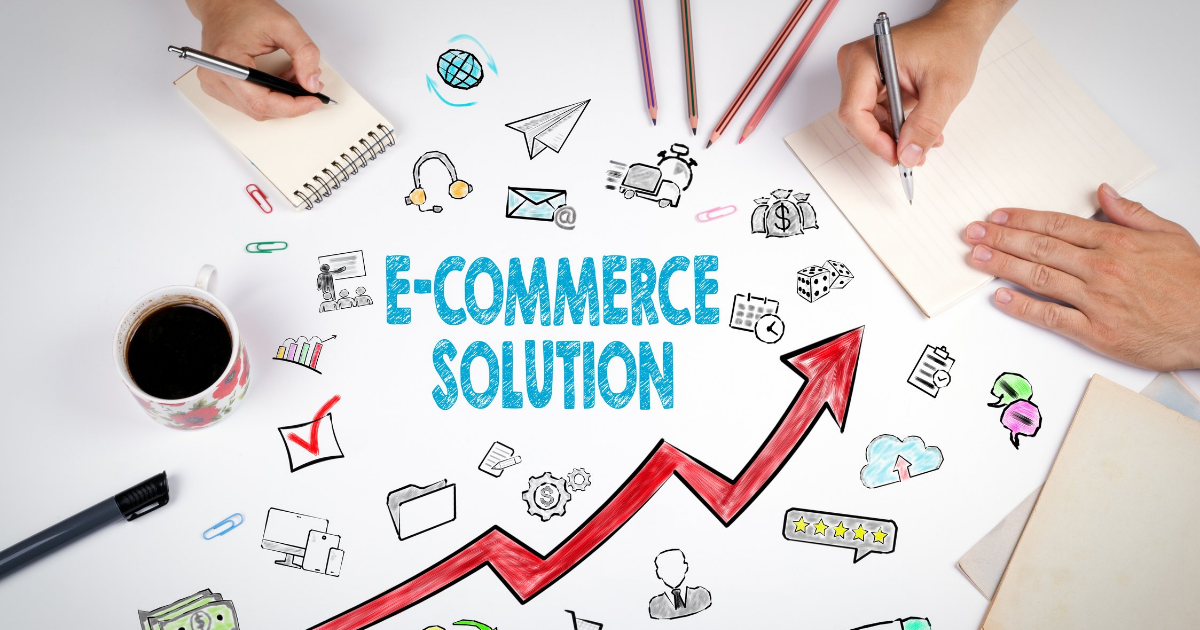 E-commerce solutions
The growth of e-commerce has resulted in a range of business models and solutions that help companies sell their wares online. E-commerce solutions might include those that allow traditional businesses to design, create and operate on the World Wide Web.
When it comes to e-commerce, many different solutions can help improve the process. Some focus on specific problems like bandwidth management, while others work with a vendor specialized in e-business systems as VirtualCart does.
Making an ecommerce platform easy to use is essential for electronic merchants. The retailer can also reduce costs and improve customer service for every sale made using a specialist.
Shopify
Shopify is the best platform for selling products online. If you plan to dropship, use Facebook Ads or Instagram marketing. BigCommerce is a better option for those looking for more features than Shopify offers.
Shopify is a product that allows you to sell goods online without any upfront costs. Shopify has an excellent rating, and it was created by people who understand how dropshipping works. Additionally, the website loads quickly and is easy to use for beginners and experts in eCommerce marketing.
Shopify is a website platform that allows you to create an online store. The interface for beginners makes it easier and more efficient than competing platforms like Squarespace, Wix, or Weebly. In addition, Shopify has integrations with other apps such as MailChimp and PayPal, which allow your business to run smoothly in the digital world.
Shopify is a website that allows you to create and sell your online store. Its ten free themes are customizable, but their paid plans range from $100 to $180. The one disadvantage with Shopify is the weak ranking performance in search engines because they don't offer SEO services as other ecommerce platforms do.S
hopify is a solid ecommerce platform that allows multiple channels and social selling. They have many features, but they also come with some negative aspects, such as a rigid URL structure and transaction fees if not using Shopify Payments are high. However, according to recent studies by the Search Engine Journal in 2016, Shopify has been rated poorly for SEO performance for the past three years.
Shopify is a platform for small businesses and entrepreneurs. The app has fast loading times, an easy-to-use interface, and lots of certified partners, which are great for support, and Shopify also offers many integrations with other apps.
Shopify Plus
Shopify Plus is an ecommerce platform that helps businesses simplify their online sales. Shopify Plus gives business tools for high volume and growth without the headache of managing a complicated website.
Shopify Plus is designed for businesses that make more than $1 million in revenue. It provides tools to help small business owners increase their income without the hassle of working with multiple vendors and setting up a complicated website.
Shopify Plus is a premium add-on that allows you to sell on Amazon and other retailers. In addition, Shopify provides tools for ecommerce merchants, including enterprise solutions like inventory management software and customer relationship management software.
Shopify Plus is Shopify's subscription service that gives you access to all its apps. It costs $29 per month, and it provides more features than the standard Shopify plan.
BigCommerce
BigCommerce is an Open SaaS platform that offers a low cost of ownership and highly flexible APIs for start-ups and SMBs. It's the best overall ecommerce platform, with headless WordPress integration to boot.
BigCommerce is a product search engine that's ideal for larger retail brands. It also provides tools to help any niche or industry succeed. They use customizable templates and HTML/CSS editing to start an online store without having skills in web development.
BigCommerce is a website builder that allows users to build websites without any web development skills. The company has been around for over ten years and has an extensive list of features, including checkout codes, gift cards, unlimited bandwidth, and professional reporting.BigCommerce is a great ecommerce platform for any small business with sales under $50,000 annually. It also has an abandoned cart feature that helps you recover revenue from customers who left without buying anything.BigCommerce is a leading ecommerce platform that enables entrepreneurs to start and run their online stores.
BigCommerce offers built-in marketing, customer management, inventory control, and order fulfillment tools. It also helps you rank on Google by integrating with Search Engine Optimization (SEO) features like AMP pages and rich snippets.
Magento
Magento is a customizable platform for online stores. Magento offers many features and tools for customization. It also has a developer or budget version and an open community with developers willing to work on your store for a fee or free to answer some of your questions.
Magento is a popular ecommerce platform that allows the marketing of products, extensions, and themes to increase functionality. Many features include automatic trigger-based email campaigns and cross/upsells. However, Magento also comes with an annual licensing fee of tens of thousands of dollars which can be quite expensive for smaller businesses looking to build their business on this platform.
The Magento ecommerce software is strong for those who need a robust and feature-rich platform with lots of users, community, scalability, and high customization. However, it comes at a price. Since the themes are expensive (average $200), you must have some development skills to customize them further or manage their performance properly.
WooCommerce
E-commerce solutions are used to help make ecommerce easier for business owners. WooCommerce is the most popular platform out there, and it works with WordPress (a blogging platform) to turn any website into a functional ecommerce store. The biggest problem that many people face when starting an online store is scalability. YouTube tutorials can easily be found for this issue, and there are extensions available that allow you to integrate payment gateways, social media marketing, email marketing, and more!
WooCommerce is a free plugin and extension for WordPress that makes it easy to sell products online. It integrates with other extensions like PayPal, Stripe, and Google Analytics. Some expensive options are available on the market, but they can be worth their weight in gold if you know what you're doing. Woocommerce also has an option where users don't have to pay anything upfront- this way, people who aren't familiar with WordPress won't struggle as much when setting up shop or selling products.
WooCommerce is the best platform for WordPress and its plugins. It comes with 1-click selling, many integrations, and easily troubleshoot features.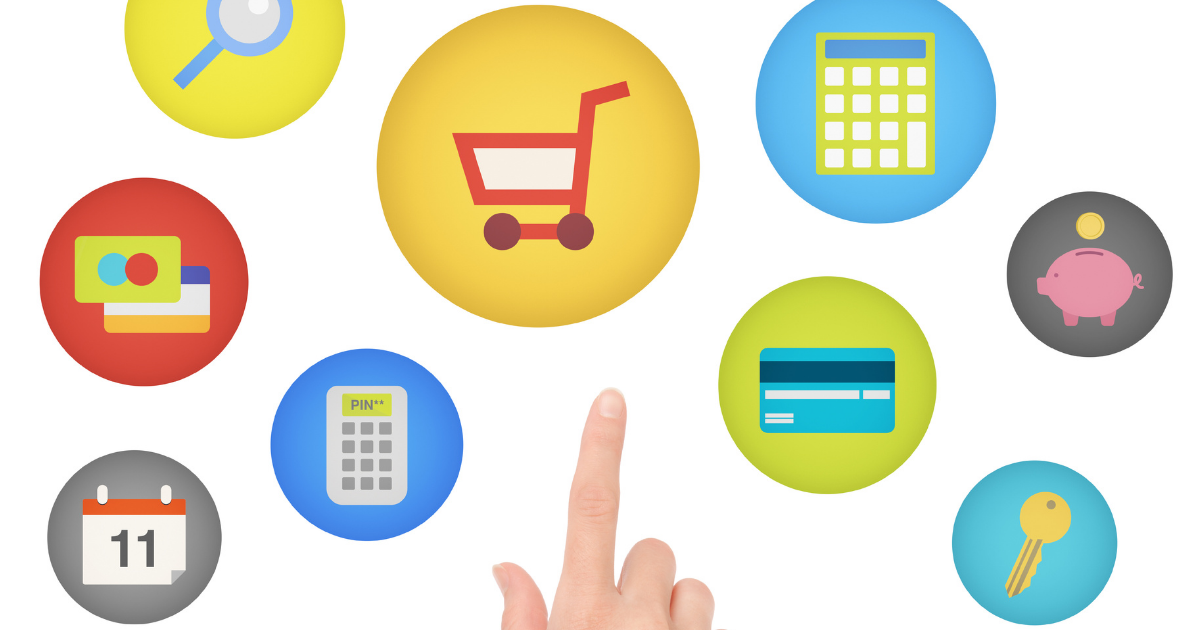 Squarespace
Squarespace is an ecommerce platform that offers drag-and-drop websites, sleek templates, and design capabilities. They also have a Business website plan with a monthly price of $18 when billed annually.
With the ecommerce plans, you can escape that with any one of them. Additionally, the package includes features such as abandoned cart auto-recovery and subscriptions and gift cards. It also has flexible discounts, so the website design is not that easy, but marketing and inventory management tools are available in the packages to make up for it.
Squarespace is a website builder that allows you to build your own personal and professional websites using their software. Unfortunately, they don't allow for other payment processors, third-party integrations, or print services. However, they offer real-time pricing from major shipping providers such as FedEx and UPS.
Squarespace is a website builder for simple stores. Great for companies with stunning template designs, SquareSpace has limited integrations and payment gateways. For example, there are no Amazon integration or dropshipping features on the platform; however, it has an extensive library of templates to make your store visually appealing.
Wix
Wix is now a major force in the ecommerce space. Wix has evolved drastically within a few years, and they now offer multi-channel integrations, abandoned cart recovery, dropship, and print-on-demand capabilities. They were not even on my list when I started writing ecommerce platform reviews. Wix has great value for solopreneurs and small businesses.
Wix is a website creation platform that offers great benefits, but it's not ideal for SEO. It has limited features and only allows you to store 20GB of files on the site. However, Wix offers tons of free amazing themes available in their online design library.
Wix is a website builder with many features and does not require technical skills. However, it had some security issues, like sites were not secured properly when Wix made them.
Wix is a website builder with tons of free themes and marketing automation capabilities. Unfortunately, Wix has weak upselling features that make it difficult to customize the template successfully. It also has poor SEO performance and lacks strong social media integration
Bigcartel
Big Cartel is a website for artists and entrepreneurs. Big Cartel's primary focus is on the creators of the artwork, clothing, jewelry, and photo prints. The setup wizard does a great job of guiding you through the platform, and its easy-to-use interface makes it simple to get your work up online.
Big Cartel is a platform for designers and artists to sell their work. Bigcartel has a simple website builder with an uncomplicated design that allows users to create an online store in minutes and art & design vertical supported by the company.
Users have limited support options on offer from Big Cartel, but responses are helpful and timely when needed. Bigcartel provides email and social media support but not an online help center.
Bigcartel is an online ecommerce platform that allows people to create their stores. It currently has over 11 million members and offers free, unlimited hosting space for designers who want to sell digital goods or physical products.
E-commerce Solutions
Ecommerce is a term for the process of buying and selling products online. The benefits of ecommerce are that consumers can easily find businesses, both large and small. In addition, most people start their product searches online, creating tremendous SEO opportunities (Search Engine Optimization). Companies can also build and maintain an online store to increase visibility and reach customers more efficiently with this type of platform.
An ecommerce solution is an online store that connects sellers and buyers regardless of their geographical location. It allows companies to quickly respond to customers' questions, requests, and inquiries to make the best decisions possible. Furthermore, it allows entrepreneurs to branch out into new ventures with low-risk investments and build up brand awareness while saving money on marketing costs by opening physical storefronts, which are much more expensive than building an e-store.
Ecommerce is a global market that has been rapidly growing over the last few years. Ecommerce solutions are expanding and becoming more sophisticated, allowing companies of all sizes to gain from this lucrative industry. A company can use an ecommerce system to collect data about their customers, orders, stock, and other things to run smoother than ever before.
The fastest-growing businesses are capitalizing on the need for convenience in ecommerce. Businesses can offer a better experience by providing more than just products and services; they provide solutions that make it easy to buy online and save time, money, and effort while shopping.
Salesforce Commerce Cloud
Salesforce Commerce Cloud is a powerful enterprise-level eCommerce platform that offers a full range of features and capabilities. In addition, it has enough customizations to cover practically any business application, whether B2B or B2C.
The Salesforce Commerce Cloud is a highly capable platform designed for experienced programmers, consultants, and even developers. It is not only used by businesses but also by educators to manage their high school coursework. The cloud allows users to implement multiple customizations built into the system to cover any business application, whether B2B or B2C. Unfortunately, there are trial periods available with this software, as with most other products today.
The Salesforce Commerce Cloud is a B2C commerce cloud that allows marketers and site owners to customize their setup according to their needs. The marketing tools, site search features, AI personalization features, and real-time reports are just some of its many benefits.
Which ecommerce platform does amazon use?
Amazon is the most successful ecommerce platform out there. Amazon has many enterprise resource planning and marketing opportunities that other platforms can't offer. They also have an intuitive website builder that allows easy product building and highly-effective marketing options such as SEO and social media advertising.
The easiest ecommerce platforms to work with are Shopify, Wix, and BigCommerce because they're easy to use, cost-effective, and allow for fast growth in sales.Amazon has been one of the most successful ecommerce companies in recent years, and they are also a huge player in social media.
Amazon has grown its business because it's an online platform that can be used for many purposes with different needs. For example, the company started selling books on its website but soon expanded into other products such as clothing or electronics using AWS, which offers services at affordable rates compared to competitors like Shopify or Wix.
The company could expand quickly because it could create an easy and affordable platform for businesses.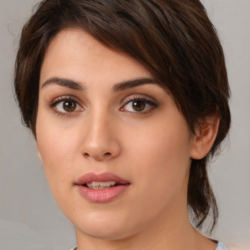 Latest posts by Harley Carr
(see all)