Social Media Tools for Social Media Marketers and Online Businesses: How to choose and use the best tools
Social Media Marketing Tools
Social media marketing can be a time-consuming task.
But with the right tools, it doesn't have to be.
In this blog post, I will share my top 10 social media marketing tools to help save you time and make your life easier.
What are social media tools?
Various social media tools are available to help improve your social marketing skills. These tools can help you better understand how to use social media for marketing purposes and how to connect with potential customers and clients. Additionally, social media tools can help you track your progress and performance over time, so you can continually optimize your strategies.
Why use social media tools?
Social media tools benefit those who manage multiple accounts on the same platform as they streamline social media activities and save time. Social media listening tools allow you to analyze and provide actionable responses to insights gathered through social monitoring, providing an added advantage of improving brand health. These tools are efficient time savers that help meet higher standards for customers and improve overall brand health.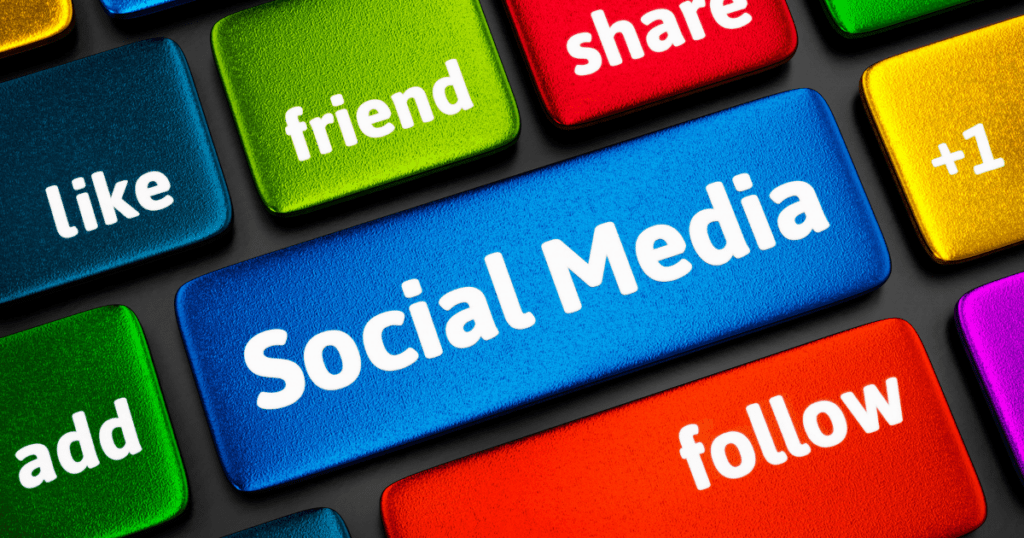 What are the types of social media marketing?
Social media marketing uses platforms to promote and sell products or services. There are many different types of social media marketing, and each has its advantages and disadvantages. The most common types of social media marketing are:
Content marketing
Content marketing is creating and distributing content to attract, engage, and retain customers.
Content marketing is similar to social media marketing services in that it involves creating and distributing content through channels such as blogs, websites, email newsletters, social media platform, video channels, etc. Content can be used to build trust with customers by providing them with valuable information about a brand's products or services. It can also drive traffic to a website or other online destination by creating engaging content that encourages people to share it on their social media accounts.
Social listening
Social listening is collecting, analyzing, and acting on insights from social media conversations. It helps marketers understand their audience better and improve engagement with them.
Social listening is essential for any marketer looking to optimize their social media marketing strategy. By using a social listening tool, you can gain valuable insights into customer sentiment and adjust your strategy accordingly to meet higher standards for customer satisfaction while also improving overall brand health. Additionally, a social media tool can help you track your brand's or product's mentions on social media so you can respond quickly if needed.
Social media campaigns
Social media campaigns are marketing efforts that use social media platforms to reach a target audience.
Social media campaigns typically involve creating and promoting content such as posts, videos, and images on social media channels. They can also include the creation of branded hashtag campaigns and other forms of engagement with followers. Social media campaigns have become essential in many businesses' marketing strategies due to their ability to reach large audiences quickly and effectively. They are often used to build relationships with customers or potential customers by providing valuable information or offering discounts or promotions through special offers on social media sites like Facebook, Twitter, Instagram, etc.
Influencer marketing
Influencer marketing is a form of marketing that focuses on partnering with influential people (known as "influencers") to promote a product or service.
It differs from social media marketing in that it focuses on building relationships with key influencers with large followings rather than directly targeting an audience through paid advertising or content creation. Influencer marketing involves identifying the right influencers for a campaign, creating unique content for them to share, and measuring the campaign's success using analytics tools. It can target specific demographics or geographies more effectively than traditional methods like television commercials.
Social media analytics
Social media analytics is the process of measuring, monitoring, and analyzing data from social media platforms to understand the performance of a brand's social campaigns.
It differs from social media marketing in that it measures the effectiveness of individual messages and campaigns rather than just overall impressions or follower growth. Social media analytics tools provide insights into which content is most engaging with audiences, how quickly responders need to respond to customer queries on social channels, and which team members are most effective at publishing content. These insights can help guide future marketing strategies by optimizing engagement levels across different platforms or channels.
Social media content creation
Social media content creation is creating and sharing content on social media platforms such as Twitter, Facebook, and Instagram.
Social media marketing is a form of digital marketing that uses social media platforms to reach customers and build relationships with them. Content creators use social media marketing tools to filter meaningful content from all the noise on different platforms to engage their audience more effectively. They can then post this content to increase brand awareness or drive traffic to their website or blog.
Social media profiles management
Social media profile management is maintaining and managing a company's social media profiles.
It helps to keep all your social media accounts organized in one place, so you can easily reply to comments and messages and manage tasks. Social media management services allow you to discover and share content quickly and easily with your team or clients. This helps with your overall social marketing strategy as it makes it easier for everyone involved in the project to stay on top of what's being shared across all platforms.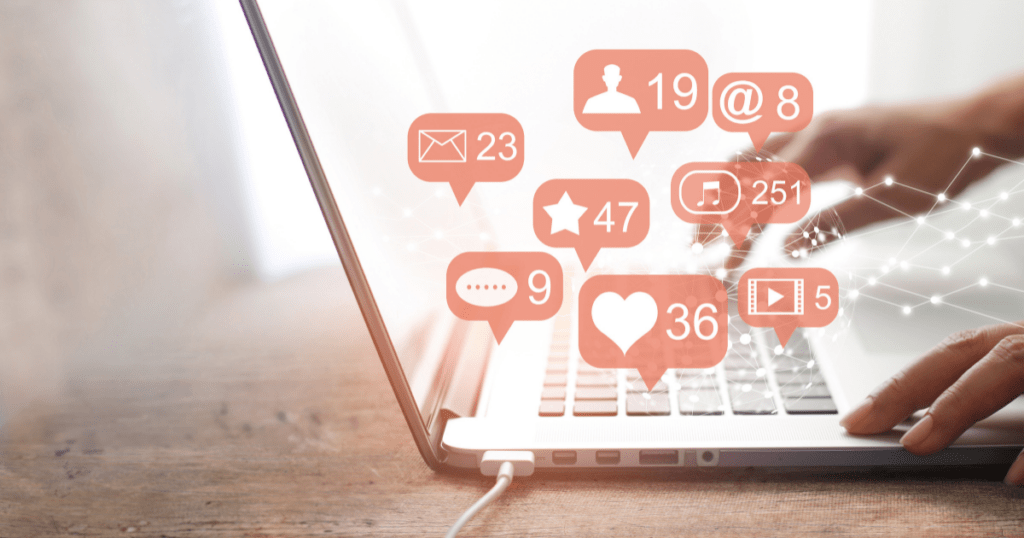 What are the tools used in social media marketing?
Social media marketing uses online platforms like Facebook, Twitter, and LinkedIn to build relationships and interact with potential and current customers.
It's no secret that social media has become an integral part of our daily lives. And as more people join social networking sites, businesses see the value in using these platforms to reach out to their target audiences.
But what exactly are the tools used in social media marketing? In this post, we'll look at some of the most popular social media platforms and the marketing tools used on each one.
Upfluence
Upfluence is a tool that helps marketers manage their influencer marketing campaigns. It enables users to search for influencers on Instagram, Facebook, Twitter, YouTube, Pinterest, and blogs using smart filters that narrow down results based on location, language, and activity metrics. Users can set budgets for campaigns and coordinate with the influencers throughout before transferring payment when appropriate.
Buzzsumo
Buzzsumo is a powerful content discovery, curation, and insight tool that helps users formulate their social media content strategy. It allows users to discover popular topics and keywords on various platforms, spy on competitors' content performance, find relevant social media influencers for collaborations, and track content trends across various platforms.
Sprout Social
Sprout Social is a social media marketing tool that enables you to find, form, and deepen real connections with people. It is a collaborative platform that helps you manage multiple social media profiles across multiple platforms. Sprout Social also provides analytics insights so that you can make strategic decisions with your data.
MeetEdgar
MeetEdgar is an automated social media scheduling tool that allows users to recycle old content for marketing campaigns. It supports multiple networks, including Facebook, Twitter, Instagram, and more. Users can organize their posts by category and schedule them for automatic publishing later. Edgar will then go through the queue and upload previously posted content from each category into new updates for recycling purposes.
Loomly
Loomly is a social media management tool designed to make social media management easier and more accessible for all organizations, from small businesses to non-profits.
Hootsuite
Hootsuite is a social media management tool that offers a range of features to help manage your campaigns on Twitter, Facebook, Instagram, YouTube, LinkedIn, and Pinterest. It allows you to curate content, schedule posts, and analyze metrics for each platform. You can also respond to mentions with the help of their dashboard feature.
Mention
Mention is a social listening tool that allows users to monitor brand mentions across the web and social media.
Sumo
Sumo is a suite of traffic and social media tools that helps brands improve their marketing strategy. It provides features such as the Social Shares feature, which allows visitors to share content on social media easily, and the KingSumo Giveaways tool for managing giveaways on social media.
Curata
Curata is an intelligent Content Curation Software that helps marketers find and share relevant content on social media. It has a browser plugin that allows users to curate content while surfing the web, as well as features such as suggestions from team members, integration with social media platforms, social media optimization suggestions, and the ability to edit before sharing or publishing content.
Zapier
Zapier is a web-based tool that allows users to create automated workflows between web apps. It allows users to connect different applications and transfer data between them with the click of a button.
AdEspresso
AdEspresso is a tool that allows users to create and manage Facebook, Instagram, and Google Analytics in one place.
Bitly
Bitly is a link shortener that takes lengthy URLs and shrinks them into much smaller ones. It allows marketers to share links across social media channels in a way that fits neatly within the limited space available. Bitly also provides analytics for each link, allowing marketers to track their performance and optimize future marketing efforts based on the insights they collect.
Rebrandly
Rebrandly is a custom URL shortener that allows users to create branded links and custom short URLs. It provides a detailed analytics feature that lets users track every link they create and share and retargeting capabilities to personalize the experience of anyone who clicks on their links.
SocialPilot
SocialPilot is a social media management tool that helps businesses manage their Facebook, Twitter, LinkedIn, Instagram, and Pinterest accounts. It provides in-depth analytics reports that overview essential metrics such as engagement rates, top fans, best times to post, and popular hashtags. SocialPilot allows users to add their organization's name and logo to the reports for brand consistency. Users can either export or mail these reports directly from the tool itself.
AddThis
AddThis is a web-based service that allows users to share content across 200+ global social networks easily.
Snappa
Snappa is a graphic design tool that helps users create and refine images. It offers an asset library with over 1,000,000 photos and graphics and the ability to import brand fonts and organize designs into folders. It also works great for teams, allowing users to share all designs, assets, and folders with their colleagues.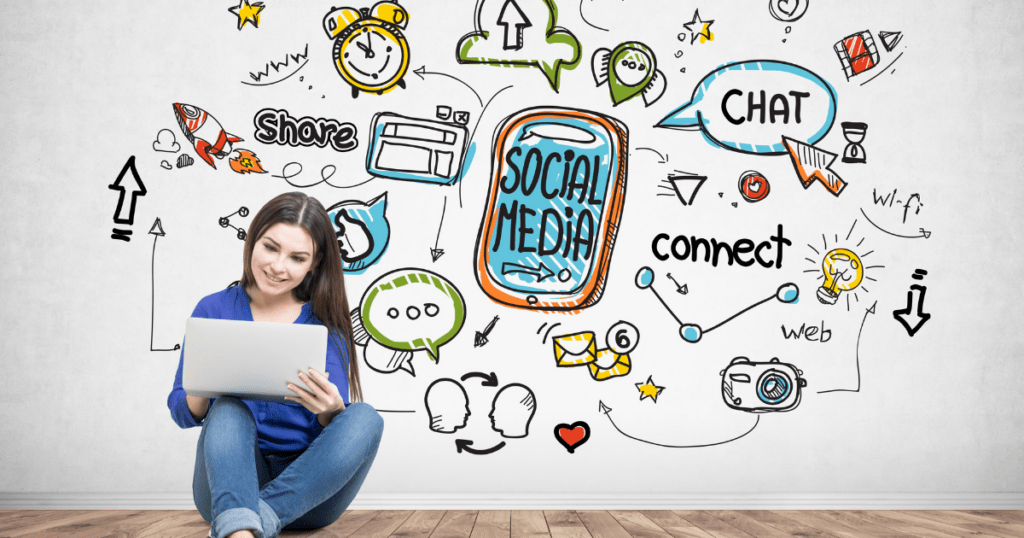 How to choose and use the best tools
Tools are an extension of our bodies and minds, so it's important to choose the best ones for the job at hand. But with the vast array of options available, how do you know which ones to choose?
Here are a few tips:
Step 1: Research for a social media marketing tool
Researching for a social media marketing tool can help you choose the best tools for your organization's needs. By reviewing the features of different solutions, you can determine which ones will be most effective in achieving your goals.
By researching social media marketing tools, you can identify the most suitable for your organization's goals and needs. This will ensure that you can utilize them effectively and achieve the results you are looking for.
Step 2: Understand your business needs
By understanding your business needs, you can choose and use the best tools to achieve your goals. By identifying the objectives you want to achieve and the budget available, you can narrow down your choices of tools based on that criteria.
By considering your needs and budget, you can choose the most effective tool for each objective and ensure that it will meet your expectations in terms of effectiveness. This will save time and money since you won't have to waste resources on tools that don't meet your needs or budget.
Step 3: Choose social media marketing tools that suit your needs
There are a wide variety of social media marketing tools available on the market today. With so many options, knowing which ones to choose and how to use them best can be difficult. Here are some tips to help you choose and use the best social media marketing tools for your business.
When choosing social media marketing tools, it is important to consider your specific needs and goals.
Step 4: Look into the cost, features, and benefits of each tool
When comparing the cost and features of each tool, it is important to consider both the potential costs associated with each option and the features each tool offers. For example, some tools may offer free trials while others require payment upfront before use. Some tools may allow you to cancel anytime, while others may require an annual or monthly commitment with no refund for unused time.
When comparing cost and features, it is also important to consider each tool's benefits to determine which one will be most effective for your business's marketing efforts. For example, some tools offer better analytics than others or have more advanced scheduling capabilities that suit your needs better than other options on the market today.
Step 5: Test out each tool to see if it fits your needs
Now that you've gone through the process of choosing and narrowing down your social media marketing tools, it's time to put them to the test. The best way to do this is by using each tool for a specific task or goal and seeing how well it performs.
Step 6: Read reviews on the product and use it for a trial period
Reading reviews can help you choose and use the best tools. Reviews can provide valuable information, such as the features of a tool, how well it works, and any issues that users have encountered.
Step 7: Check if the tool is compatible with your existing setup
If you want to improve your social marketing skills, one of the best things you can do is choose and use the best tools available. With so many different social media marketing tools, it can be tough to know which ones are right for you and your business. That's why it's important to take the time to research different options and find the tools that will work best for you.
Step 8: Test out different ways of using the tool
There are a lot of different social media marketing tools out there, and it can be tough to know which ones to use. The best way to choose the right tool is to experiment and see what works best for your business. Try out different ways of using the tool, and see which ones get the most customer engagement. Once you've found a few that work well, stick with them and continue to improve your social marketing skills.
FAQs
Here are some of the most frequently asked questions about social media marketing tools:
What goals can your business achieve by using social media tools?
There are several goals that businesses can achieve by using social media tools. One goal is to improve customer relationships. Social media provides a way for businesses to interact with their customers more personally. This interaction can help to build trust and loyalty between the customer and the business.
Another goal that businesses can achieve by using social media tools is to increase brand awareness. Social media platforms can be used to share information about a business with a wider audience. This can help increase the business's visibility and attract new customers.
What makes a successful social media strategy?
A successful social media strategy is carefully crafted, measured, managed, and founded on a strong vision. Measuring success requires constant engagement with creative and consistent posts and careful analysis of metrics such as engagements, impressions, leads, and conversions. To achieve this goal, it is important to use the latest trends, practices, and tools available such as a free social media scheduler for staying active on social media or automation tools for creating engaging content quickly. Additionally, it is crucial to clearly understand your target audience's needs to craft targeted campaigns that will deliver the desired results.
How much does social media marketing software cost?
Social media management tools generally range in price from free to $500 per month. For example, HubSpot's all-in-one marketing software starts at $1,120 per month and includes features such as social media integration, email marketing, SEO optimization, and customer relationship management (CRM).
Latest posts by Krizzia Villalobos
(see all)